Citizenship by investment programs has been around for quite some time now, with a growing number of countries offering such visas. In exchange for donations or investments in real estate or approved funds, such countries can provide second citizenship to individuals who are wealthy enough to afford it.
But, did you know that you can also buy citizenship with Bitcoin? In this article, we'll explain how to do that and what are the pros of buying citizenship with Bitcoin. Then, we'll take a look at the countries which have implemented this kind of citizenship program, so that you can find the one which is the most appropriate for your needs.
The legality of using Bitcoin to buy citizenship
As of now, there is only a handful of countries that offer Bitcoin citizenship programs. Before examining these countries' programs later in the article, we'll discuss the one thing they all have in common.
Namely, before being accepted, crypto investors need to prove the legality of their crypto assets. There are two notable ways to do that.
Exchange records
The first option involves cryptocurrency exchange records, and this applies to both centralized finance (CeFi) and decentralized finance (DeFi) exchanges. If you don't know what is DeFi 2.0, learning about it is a good idea as it can boost your crypto profits. Regardless of their type, regulated exchanges usually document crypto investors' transactions and can prove the legality of their profiles. It's worth noting that, in some cases, the relevant governmental institution can do that instead of the exchange.
Tax evidence
Another way to prove the legality of your assets is to present proof that you have paid taxes, such as income or capital gains tax, pertaining to your assets. In some countries, there are no crypto-related taxes though, so crypto exchange records might be your only option.
Pros and cons of buying citizenship with Bitcoin
But, why would you want to buy citizenship with Bitcoin anyway? Well, there are a few significant benefits to making this kind of investment. These include:
Countries offering citizenship by investment Bitcoin program are, logically, crypto-friendly countries, and that applies to the related tax laws as well.
National laws limiting foreign trade and transactions would no longer apply to you. If you have solid business opportunities in a country, then getting second citizenship might be good for business dealings.
If a market crash happens, you would be safe from currency devaluation. And while the crypto market itself is volatile, investing in stablecoins such as USDT will help to keep you protected. USDT's value is pegged to the relatively stable U.S. dollar.
And of course, you'd have a passport allowing you to work and spend as much time as you'd like in another country.
As for the cons – there aren't any. Sure, such an investment is a costly one. But if you go through with this, we assume you have done the math and found that investing in a second passport will likely pay off.
Citizenship through investment programs
Every country wants to bring additional financial value to its economy. And welcoming wealthy investors is, of course, one way to do it.
With crypto being increasingly widespread, some countries have had the foresight to introduce crypto as a means of obtaining second citizenship for such investors. However, the amount you'll need to pay and benefits, such as tax exemptions, differ from country to country. Following specialized websites, such as Tradecrypto.com, will keep you informed as to the latest changes in national crypto legislation.
Citizenship by investment with crypto
How to obtain citizenship by investment with crypto?
Have the money

If you have the money it's easy. Joking aside, there's really not much philosophy to the actual process of obtaining citizenship by investment.

Legality of your digital assets

The only part of it that may require some effort on the investor's part is proving the legality of your digital assets (see 'The legality of using Bitcoin to buy citizenship' section of the article for more details).

Be older than 18 and younger than 65

In addition, it's worth noting that you will normally need to be older than 18 and younger than 65 in order to be eligible. Regardless of their age, applicants with criminal records are not allowed to apply.
What countries allow buying citizenship with cryptocurrency
Let's now take a look at the countries that allow crypto investors to buy second citizenship with Bitcoin. There aren't many such countries, but they all offer attractive programs.
Vanuatu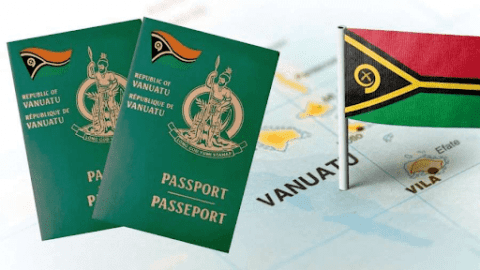 This gorgeous island country's citizenship by investment program is one of the fastest ones, taking from one to three months. Vanuatu's crypto passport enables the investor and their family to live and work there for the duration of five years. What's best, there is no income tax, wealth tax, capital gains tax, or inheritance tax; to put it briefly, you don't need to pay tax in Vanuatu at all!
Antigua and Barbuda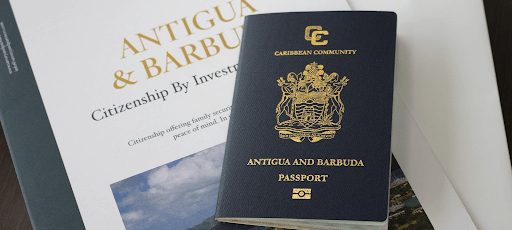 Another beautiful island country with attractive crypto citizenship by investment program. To get a passport, you'll need to wait some five months, which isn't too long. You'll also be tax-exempt. Antigua and Barbuda's passport offers a significant benefit, as it allows you to travel to more than 130 different countries without having a visa.
Switzerland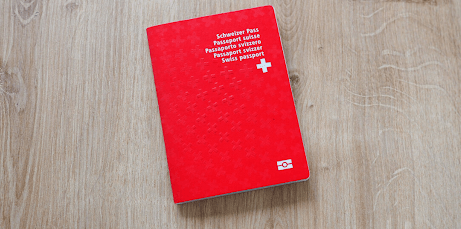 Switzerland has the reputation of being one of crypto's biggest proponents in Europe. Thus, it's no wonder it's featured in this article. If you get Switerzland citizenship, you'll be exempt from paying taxes on capital gains when trading crypto. However, you will need to pay income tax when mining crypto.
Singapore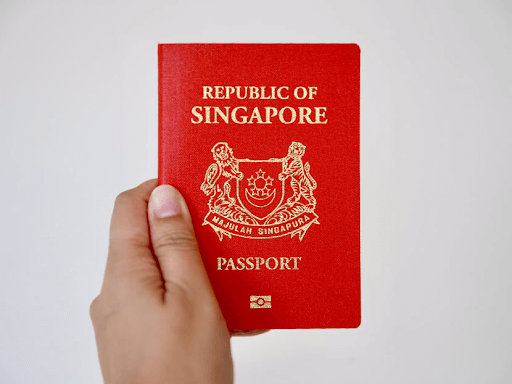 If you'd rather get an Asian second passport, then Singapore is the country for you. Singapore is another cryptocurrency proponent and the home of many initiatives for driving crypto development and adoption. Another piece of good news: there are no taxes on crypto income in Singapore!
Malta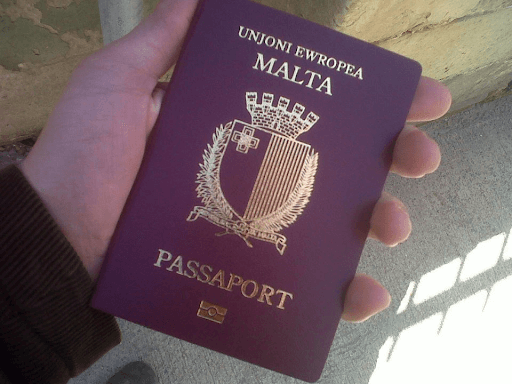 You'll need to wait for a while before being granted Malta's passport — about one year. However, this financial tech hub's crypto landscape is thriving, with many crypto companies that call Malta their home. As for tax, you won't need to pay it for VAT (value-added tax) or capital gains when holding assets over a prolonged period. However, crypto day trading has a similar status as stock day trading and is taxed.
Portugal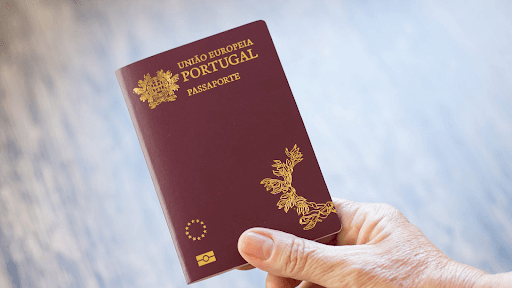 Another European crypto-haven. With many crypto companies, several Bitcoin ATMs in the country, and its Golden Visa program which provides crypto citizenship by investment, Portugal is taking steps to encourage crypto adoption. Individuals profiting from crypto in Portugal do not need to pay any taxes, while businesses are exempt from personal income tax and VAT.
El Salvador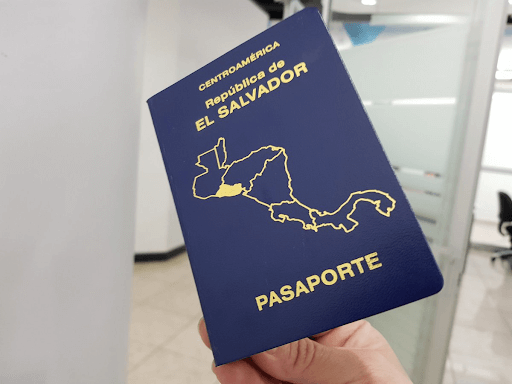 This Central American country hasn't implemented its crypto citizenship program yet. However, we decided to include it as there are plans for the El Salvador Bitcoin citizenship program to be launched in the near future. El Salvador has already introduced Bitcoin as a legal tender, so this kind of citizenship program is a logical next step. If you wait a while longer, you may find El Salvador to be the best choice for second citizenship according to your preferences.
Conclusion: Best citizenship for Bitcoin
All in all, choosing the best crypto second citizenship program is best left to readers themselves. Some countries have more attractive tax requirements (or a lack of them), but you might neglect that in favor of more alluring geographical and cultural characteristics. No matter which country you choose, it's hard to go wrong, as all of these programs present at least solid opportunities for working abroad.
FAQ about buying citizenship with Bitcoin
Can I buy citizenship with cryptocurrency?
Yes, there are CBI programs in both El Salvador and Vanuatu that accept bitcoin payments. Before now, using Bitcoin or another cryptocurrency to purchase citizenship was not an option.

A systematic procedure that virtually immediately permits payment in bitcoins for Vanuatu's citizenship by investment programs makes it distinctive. Contrarily, El Salvador is the only nation that accepts Bitcoin as legal money.
What is the best citizenship for Bitcoin traders?
Some countries accept Bitcoin traders and do not impose taxes on Bitcoin assets. For instance, Vanuatu, Antigua and Barbuda, El Salvador, Malta, and Portugal are considered the most crypto-friendly countries. It all relies on the needs of the cryptocurrency investor.
How many Bitcoins do you need for citizenship in El Salvador?
Previously, it was believed that the government would provide citizenship to those who invested three Bitcoins in the economy of the nation. However, the president stated in November 2021 that the program would cost $100,000 (rather than BTC 3) and would offer a five-year route to citizenship.
What is the best citizenship for crypto investors?
Portugal and Malta offer cryptocurrency investors "good" citizenship with ease of doing business, a competitive tax rate, and great quality of life.

Vanuatu, however, would be the ideal choice if the investor wants to become a citizen by paying the CBI costs using bitcoin.

The only country in the world that accepts Bitcoin as legal cash is El Salvador, therefore if the crypto investor wants to pay taxes, buy assets, and conduct other daily activities while living as a resident, El Salvador would be the ideal match.