Metaverses become increasingly popular but it is considered that they are purely for entertainment. What about all the business opportunities they give?
Since the creation of the first metaverse, people have thought that it was made only for games and entertainment. In fact, this is a delusion.
The offline world has changed dramatically since the online world, represented by the World Wide Web, became public in August 1991. It has changed the way we talk to each other, make friends and manage relationships, study, entertain, help other people, shop, and travel.
The beginning of the WWW in the form of electronic pages accessible from anywhere looked trivial and limited. But now, after 30 years, almost everything we do is linked to the internet, from very simple to extremely difficult tasks. Just try to imagine the area of your life or business where there is no internet involved. It will not be easy to find some. We are surrounded by the internet.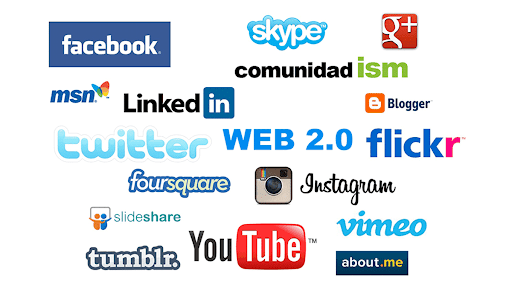 The progress of the Web turned it from static Web 1.0 to dynamic user-centered Web 2.0. And now it gave rise to plenty of fundamental ideas, technologies, and applications that evolved into Web 3.0.
Why should we pay attention to the idea of the Metaverse?
The metaverse is something that brings together all of the Web 3.0 features. Blockchain, Virtual Reality, Decentralization, AI, Machine Learning, and even more are combined. Effectively, the metaverse is an environment where the next level of rapidly growing human technologies meets under one roof.
Just as it happened with the early forms of the Web, the implementation of a metaverse in daily human life may be seen as limited right now. Most people perceive the metaverse as a gaming and entertainment phenomenon, while in reality, it is so much more — the evolution of interaction, communication, and lifestyle under the roof of virtual reality. We are on the verge of the next step of social evolution, which will affect everyone sooner or later.
And, again, it will change the way we talk to each other, make friends and manage relationships, study, entertain, help other people, shop, and travel.
Metaverse for Business
From the perspective of commerce, the metaverse is a completely new ground with almost unlimited capacity to expand an existing business or build new business ideas. Some top brands, like Nike, Gucci, Adidas, and even Coca-Cola have quickly caught on to the exceptional capabilities of metaverse for marketing, sales and brand promotion, expansion from physical to digital products, and interaction with customers. 
While most businesses watch what is going on from the sidelines, some brands are in a hurry to take their place and dominate when the metaverse hits the mass market.
Another side of the impact on modern commerce is the formation of new business models that became possible in the metaverse and virtual reality. Even now, at the early stage, we can detect some examples — designing and trading digital clothing for avatars, making artifacts for games, and organizing virtual events.
As you may imagine, the idea of how to represent a company or its products and interact with it in virtual reality has no boundaries and is limited only by the imagination. But, there is a flip side of the coin — limited or zero-knowledge together with high development and support expenses. This is probably the main reason stopping millions of small businesses and private entrepreneurs from making the first steps towards the transformation of commerce.
This is the exact reason why the BitcoinWide team has created the Cuberium metaverse for business.
Cuberium Metaverse
Observing the metaverse idea from the perspective of business and consumers, together with analyzing modern trends of commerce, resulted in the concept of metaverse for business. Cuberium solves the issue of business units that are looking to expand their presence in the virtual world. It is done by creating a virtual touchpoint for businesses of any scale easily and quickly.
The Cuberium Multi-Metaverse is represented by two spaces, Outdoor and Indoor. A public land plot with a fixed area in the open Masterworld, and a parallel custom virtual world with no limits on the development area. Both Outdoor and Indoor representations are connected with the so-called "Rabbit hole", creating the multi-metaverse architecture that pushes boundaries for large players and removes complexity for small businesses.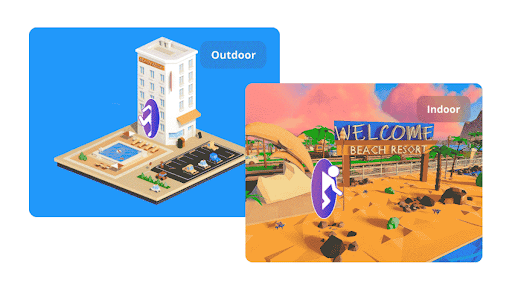 By uniting thousands of business units under one Masterworld and simultaneously providing a dedicated unlimited world for each unit, Cuberium Multi-Metaverse creates fruitful conditions for the collective development of the united metaverse for businesses and consumers.
Anyone can create and develop their own virtual showroom, branch, shop, exhibition, or event to get closer to customers. Businesses can interact with clients and other businesses to create an immersive experience remotely. No matter if it is a small coffee shop, a restaurant, or a global corporation.
Apart from General Business land destined for all kinds of niches, the Cuberium Metaverse implies specific industry lands, where businesses from corresponding areas have even better conditions to connect with their targeted audience.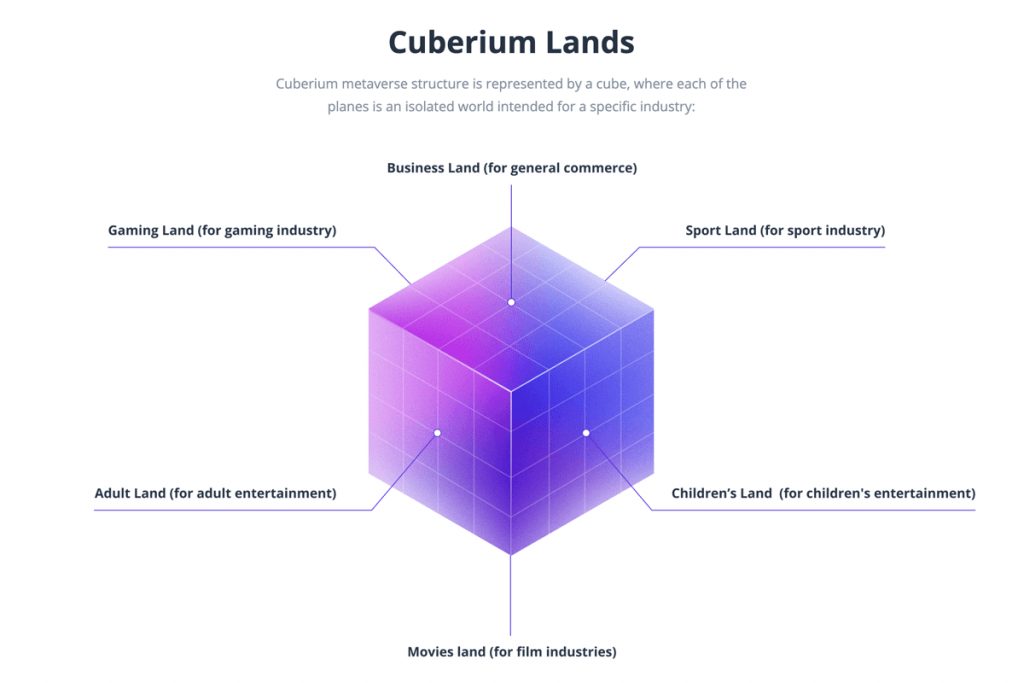 The dedicated lands, designed for sport, children, movies, or even gambling and adult entertainment, set a better ambiance to attract loyal and intended customers to the specific land.
As a result, the Cuberium metaverse concept covers all industries but provides even more benefits for specific areas of business.
To wrap it up
Entering the metaverse today may look complicated, as it requires technical skills, design knowledge, and significant expenses. The existing metaverses give the impression that they keep attention solely on gaming and entertainment, omitting the needs and goals of business and commerce. Cuberium solves a more global issue, giving opportunities for businesses of all scales to dive into the WEB 3.0 world and use all its benefits.
Some cryptocurrencies that are listed on BitcoinWide: