BitcoinWide is a bridge between businesses that accept crypto and customers who are willing to pay with digital currencies. Customers are continually searching on BitcoinWide, whether they are looking for a grocery store while traveling or a house to purchase with Bitcoin. 
But how exactly can clients get in contact with your business or representatives?
4 ways to connect
As there are 4 different means that people can get in touch with your business, we will take a look at all of them in more detail.
Website clicks
Customers may learn about your company for the first time when they search for a certain service on BitcoinWide and come across your business. They're likely to click on your company website if they like what they see on your BitcoinWide page and want to learn more about your goods or services.
Each business profile on BitcoinWide has a 'contact information' block that contains, first of all, a website link. This is the most common way for customers to get in touch with you.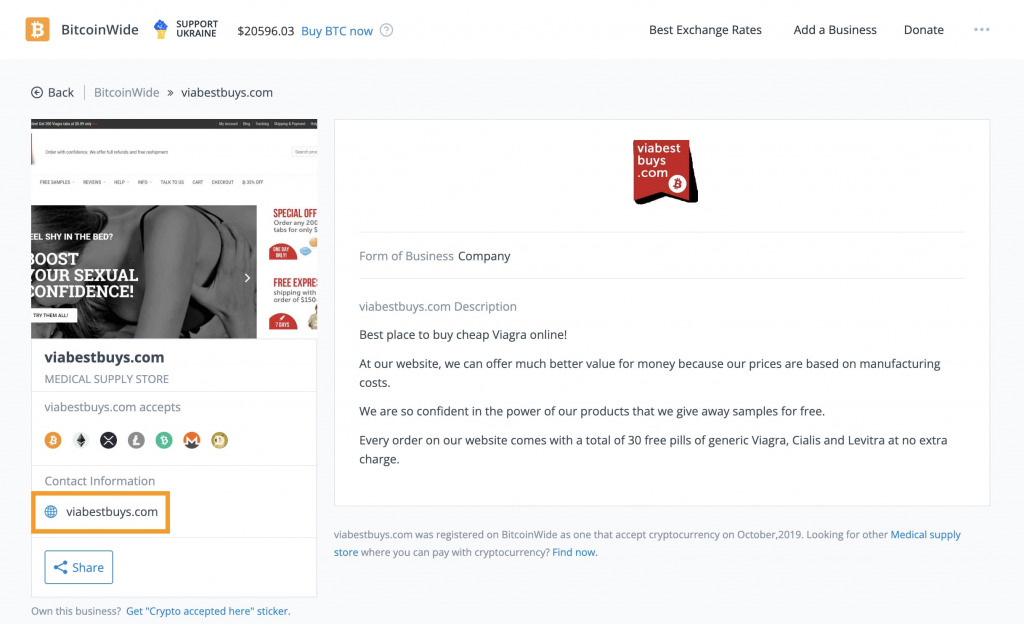 On the map
Not every business has an offline location, but if it does it can be put on the map in BitcoinWide. When a user searches by map, regardless of whether they choose a category, they can see your business in the needed location.
Keep your address current, including your particular house number, if relevant, to make sure clients can identify where you operate on a map.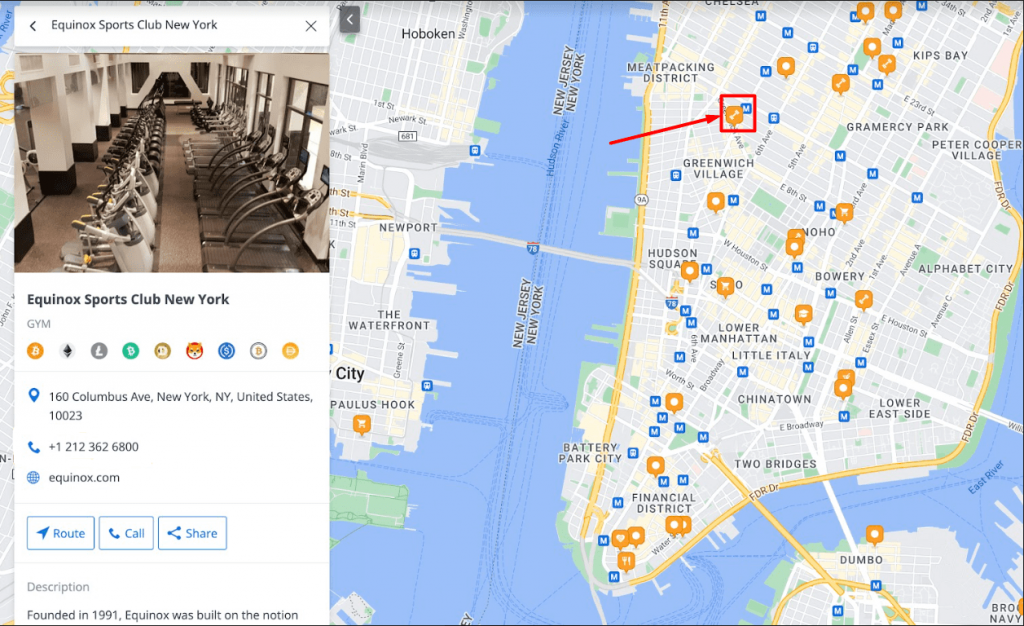 Phone number
One of the greatest value connections kinds for organizations is a phone call with potential clients. Callers are well-intentioned clients seeking a direct channel to your company. Keep your phone number current and teach your team to take calls and address any queries to ensure that you can effectively receive them.
If your business has a phone number for your physical location, this information is shown on the business card, either on the map search or via the main page search bar. Phone numbers can be shown on the main search for businesses without physical locations.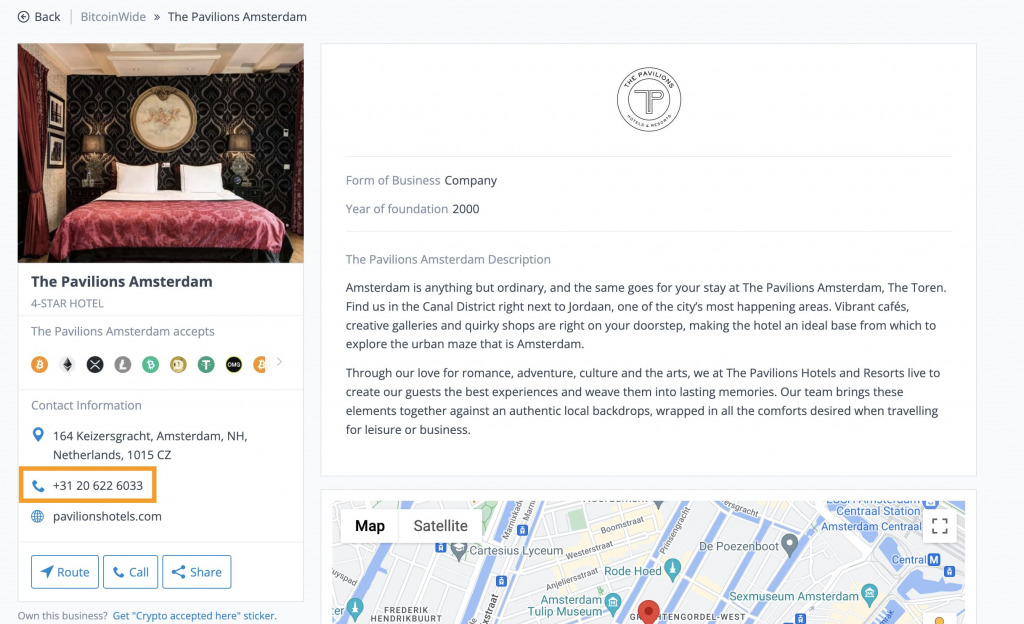 Map directions
If your business has an offline location, it is possible to not just find it on the map but also to check the directions. For this function, a user will need to give the browser access to their location. Customers can then easily come and visit your location.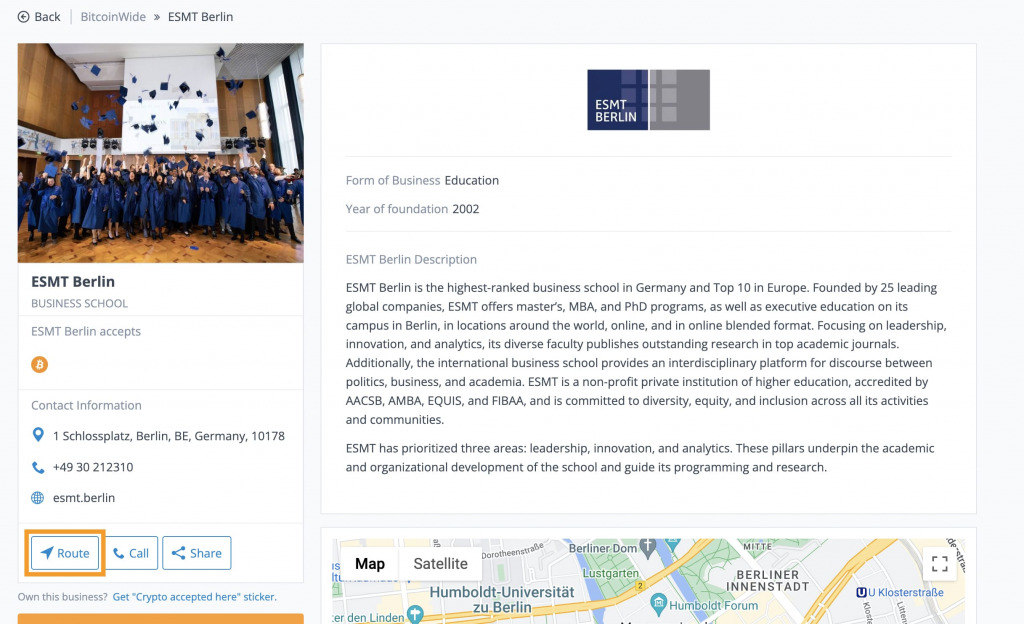 The route will be shown on Google Maps.
How to get more clients
BitcoinWide is free for everyone. However, if you'd like to receive more leads, you can take a look at our premium packages.
With their help, you are able to advertise your business and attract more potential customers. But the choice is always up to you!